Tag:
corporate housing toronto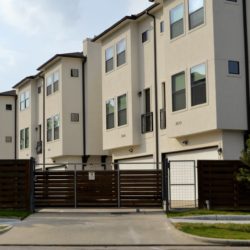 December 2, 2020
Corporate housing companies can make the journey from homeowner to landlord a little easier. Explore these 5 Benefits to Corporate Housing Companies vs. Individual Tenants…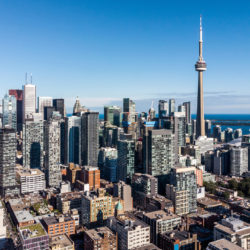 July 17, 2020
If expansion in Toronto is on the horizon for your company, there's a good chance you're thinking about the best spot to open your next office.
April 10, 2018
Mary-am Suites is proud to exhibit at the 2018 Global Business Travel Association Conference (GBTA) next week in Toronto. The conference takes place from April 16th to 18th at the Toronto Metro Convention Centre located in downtown Toronto, in the former Railway Lands along Front Street West. It will bring together hundreds of business travel organizations and industry leaders to …
Continue reading "Mary-am Suites to Exhibit at 2018 GBTA Conference"
April 27, 2016
Are you relocating employees this spring for a temporary or permanent work assignment? We understand that there are many companies to choose from when it comes to corporate housing relocation throughout the Greater Toronto Area. Today we detail the advantages of booking corporate housing accommodations through Mary-am Suites: Popular Neighbourhoods Our suites are located in hubs …
Continue reading "Corporate Employee Relocation with Mary-am Suites"
October 27, 2015
You may not know a lot about extended stay accommodations in Toronto. Perhaps you are doubtful about whether executive class accommodations are comfortable and what amenities are offered. However, before you conclude that the experience will be less than ideal, consider these three great perks of executive class accommodations in Toronto. Full kitchen If you …
Continue reading "Three Great Perks of Executive Class Accommodations in Toronto"
December 21, 2012
If you need to send an employee to Toronto temporarily for business then things can get very costly very quickly. Food costs and transportation costs alone can really add up. Interestingly enough, one of the ways that you can help compensate for these costs is with corporate housing. In fact, you can greatly cut expenses …
Continue reading "How Your Business Saves Money with Corporate Housing in Toronto"
September 17, 2012
Need to know what to look for when searching for furnished corporate apartment rentals? There are a few things that you should keep in mind while on the hunt for the right rental for you, especially if you need a furnished apartment. Unlike a weekend excursion in which you may not mind that your hotel …
Continue reading "How to Choose a Furnished Corporate Apartment in Toronto?"
August 29, 2012
The advantages of Luxury Corporate Housing over Extended Stay Hotels Being away from home while on business can be tough, especially if you have to be gone for a long period of time. It's not just being in a new location, it's also the change in lifestyle that comes with traveling. If you're in Toronto …
Continue reading "5 Reasons to go With Corporate Housing in Toronto"