5 Reasons Why Toronto is the Perfect Spot for Your Next Office
July 17, 2020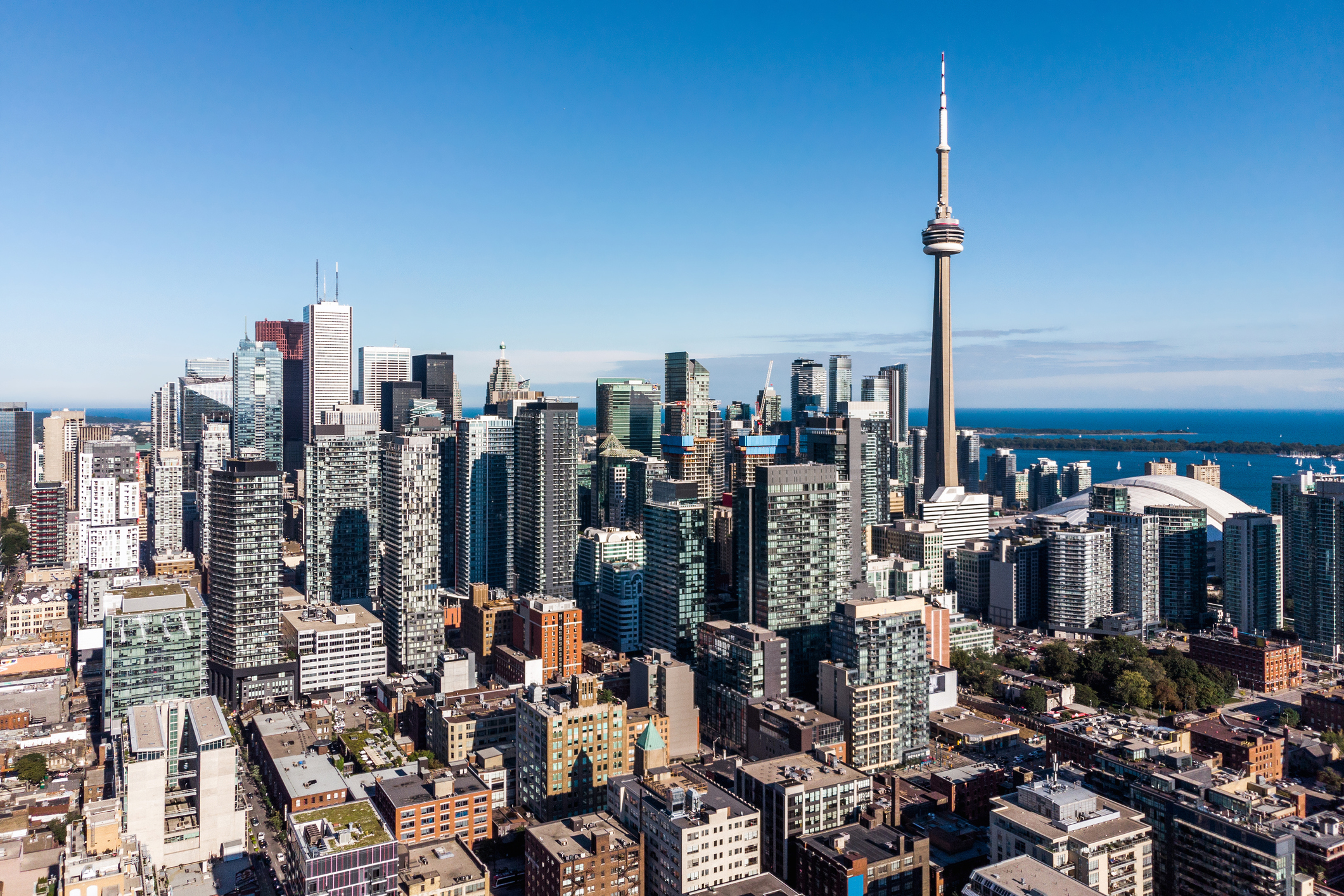 Trend savvy business owners are always on the look out for new opportunities. From diversifying your corporate presence to engaging a new market, the next step is right around the corner when it comes to propelling the growth and success of your team. If expansion in Toronto is on the horizon for your company, there's a good chance you're thinking about the best spot to open your next office.
Look no farther than Toronto for Canada's epicenter of business and enterprise! Now is the perfect time to take advantage of the booming corporate sector. Check out these 5 reasons for opening a Toronto based office in 2020.
1.) Toronto's Robust Economy
Toronto is the second largest financial centre in North America, owing much of the region's success to the rapid economic growth and strength of its financial industry. In addition, Toronto boasts a place among the top ten global financial centres. This has brought an upswing in international business over the past few years and heightened the rapidly growing GDP, which is fast outpacing Canada's national average. In fact, the region's GDP has grown by an average of 2.4 percent annually since 2009 compared to a national rate of 1.8 percent.
With no signs of slowing down, Toronto is prime territory for new business ventures.
2.) Diverse Corporate Landscape
Business is booming in Toronto! This thriving professional hub  is home to nearly every major business sector, from technology to fashing and design to media to food services and catering. Chances are your company will feel at home quickly and find the perfect niche. One of the most promising sectors to see a rise in recent years is the sustainable energy and environmentally conscious business industry. Make your next office a green one and enjoy the benefits of a sustainable practice.
This wealth of industrial diversity continues to drive growth and create a prime landscape for new talent.
3.) Toronto is The Most Livable Metropolis
For a highly competitive business metropolis, Toronto maintains a peaceful work-life balance that drives long term success in the region. The enviable quality of life has managed to attract an exceptional talent base. With a wealth of culture, parks, and beautiful neighbourhoods, it's no surprise that employee retention rates are equally outstanding.
In addition, companies considering opening a satellite office will find that public transportation in Canada is convenient and accessible. Foreign workers will have an easy time transitioning for short term stays as Toronto's welcoming community provides the ideal environment for international business and leisure.
4.) Endless Opportunity
There's no limit on opportunities for success. As a result, prospective business owners have a wide range of options to choose from when it comes to securing an office space.
Downtown Toronto is centrally located near the metro, while Midtown has been steadily capitalizing on the suburban presence of corporate firms. Yorkville is one of the fastest growing communities for start ups and small businesses. The Bloor-Yorkville Business Improvement Area (BIA) was founded in 1985 and boasts a membership of nearly 1,400 corporate entities. 
It's no wonder more and more companies are popping up in the region to take advantage of this enterprise rich area.
5.) Corporate Housing Made Easy
For international companies, securing an office abroad comes with its own unique set of considerations and challenges. Luckily, Toronto's corporate housing sector is fully equipped to meet the needs of today's working professionals. From budget friendly short term rentals to furnished apartments in downtown and midtown, accommodating remote workers is easy and stress free.
Contact the corporate housing experts at Mary-am for all your employee relocation needs. We've taken the hassle out of working abroad so you and your team can focus on your company's success.