Cryptids of Canada and Other Toronto Urban Legends We Bet You Didn't Know About
February 10, 2020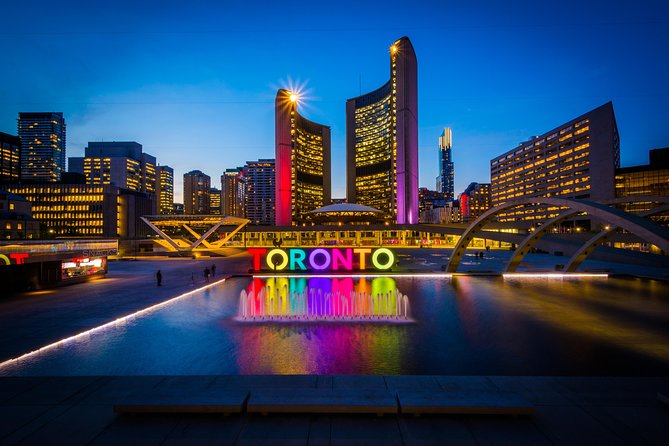 Take the ultimate paranormal culture trip into Toronto's lesser-known urban legends. From hauntings to aliens to cryptids, there are plenty of reasons to explore Canada's myths and mysteries. Not only is investigating the unknown a fun, unique weekend excursion, but short term guests to the Toronto area will gain a bit of history along the way.
The truth is out there!
Nessie of Lake Ontario
Did you know the Loch Ness Monster has a Canadian cousin? Lake Ontario's own Nessie has been sighted for centuries, lurking in the waters. The first known account of this famed giant sea serpent comes from Canada's rich indigenous history. Further, the Seneca First Nations tribe document a mysterious sea monster shaped like a snake and roughly the size of a whale. Later on in the 1880's, several explorers spotted a 50-foot blue-grey serpent basking on the shorts of the lake.
While these sightings have never been confirmed or denied, if you're lucky enough to spend the summer in Ontario, you may just spot a Canadian cryptid on your next fishing trip.
Aliens in Cabbagetown
Take a stroll along Parliament Street and you may experience a close encounter of the third kind. Local legends tell of an underground alien base, similar to Area 51, beneath the urban sprawl. The origin of this tale isn't specifically known, but the story originated in the 1970's. A local newspaper published a report from a man who claimed to have followed a three-foot, fuzzy, catlike humanoid into an underground tunnel. He didn't venture far when he was promptly told to "get out", and, wisely, listened.
Rumour has it that a magnetic field anomaly in the area may be the cause of heightened paranormal activity. While this part of the legend has been tested and debunked, it's still fun to think that we're not alone.
The Lady in Red
There's something strange in the neighborhood at Lower Bay Station. Mystery and intrigue have swirled around Toronto's underground for years. While we can assure you Canada's transit system is perfectly safe (and efficient!), many stops are no longer in use and therefore do not appear on the TTC map. As you can imagine, this has lead to much speculation about "hidden stations" much like Toronto's version of Platform 9 3/4!
One of the most popular legends surrounding the underground is that the abandoned Lower Bay Station is haunted by the ghost of a "lady in red". This seemingly friendly, albeit solemn, spirit appears on the platform when no one else is around. Perhaps she's waiting for her bus or waiting for a true believer to share a few frights with.
Historic Haunts and More
Toronto is home to numerous historic buildings, each with their own unique backstory and — you guessed it — paranormal legends. One of the most famous historical haunts is the Royal Ontario Museum. Not only is ROM a great place to experience art and culture, but you may just be lucky enough to spot ROM's former director, Charles Trick Currell. His spirit allegedly haunts the passages of the East Asiatic Collections.
If you're looking to take in Toronto's ghostly landmarks, hop on board a haunted walk ghost tour. Not only do guests enjoy the benefit of a large group to keep things from getting too spooky, but guides offer local insight on the history of hauntings in historic Toronto.
Find More Toronto Urban Legends
While Toronto's urban legends remain friendly, prioritizing home security for extended stay residents assures peace of mind. Mary-am Suites is the leader in luxury corporate housing options for the Toronto area. Our Yorkville Residences offer on-site security personnel and surveillance monitoring. Thus, you can feel secure at any time of the day or night.
Looking for more unique excursions? Check out Toronto's 2019 Holiday Markets.