What to Look for When Choosing a Sustainable Extended Stay Provider
March 2, 2020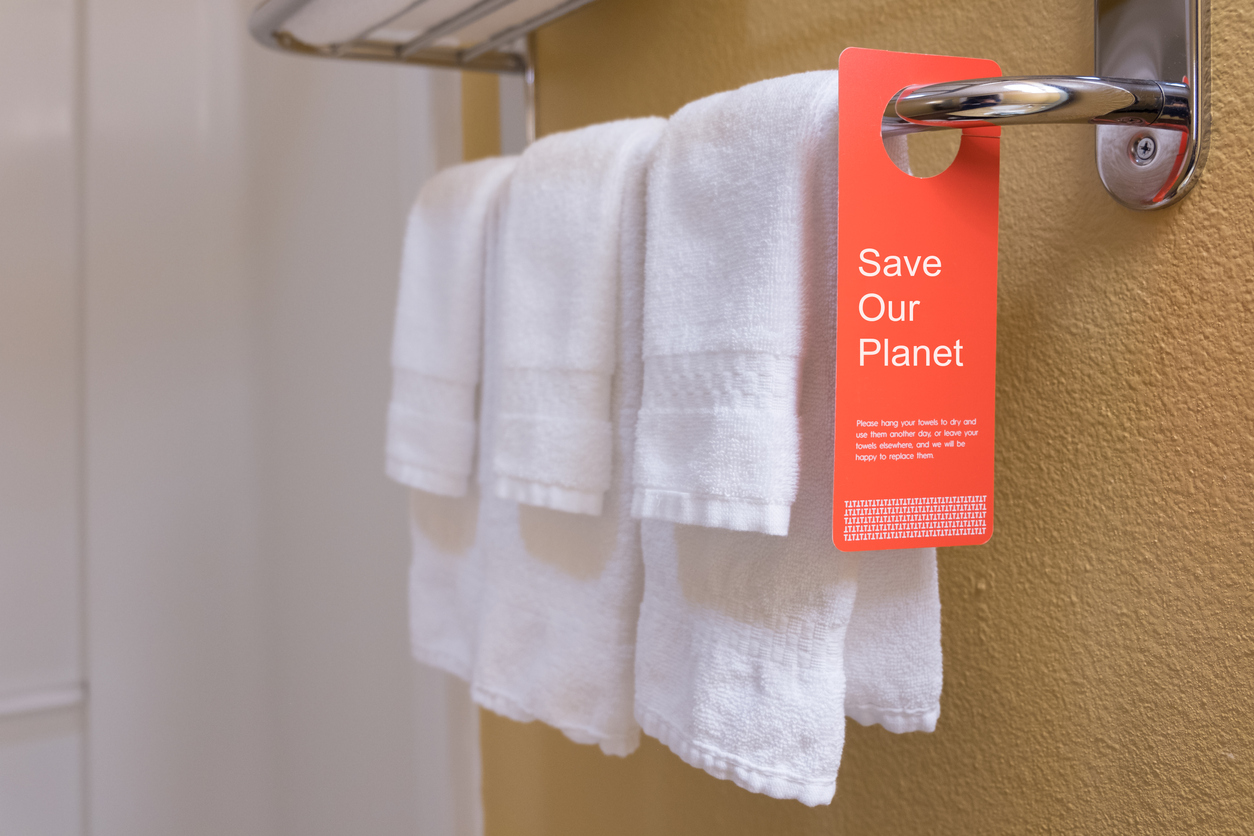 Hotels around the world play an enormous part in our society by providing amenities and accommodations to millions of people every day, whether temporarily or for an extended stay. While they're a vital part of opening up the world to travel, taking care of so many people means they're also using quite a large amount of energy and resources. Imagine if every hotel or extended stay provider put in the effort to run a more sustainable business? The number of resources they save would be enough to put many other industries to shame.
Fortunately, there's been a growing wave of eco-friendly initiatives across the hotel industry in the last few years. Thanks in large part to growing public awareness and the demand for a more positive environmental impact across all businesses, many hotels, and extended stay providers have come to embrace this kind of change.
Sustainable Initiatives to Look for in an Extended Stay Provider
With all the amenities, luxuries, and conveniences hotels provide, there's really no shortage of ways for them to improve their sustainability. Here are just a few examples to look out for to tell how sustainable the place you're looking into is.
1. Energy Conservation
As you can imagine, hotels tend to use quite an exorbitant amount of energy. It's almost as if they're using enough to power an entire household multiplied by every guest they're holding, not to mention all their employees and extras. Even little efforts like low-energy lighting can make a huge difference when added up. Some hotels have even opted for automated energy management systems, which can be really handy for making sure they're being as efficient and saving as much as possible.
These days, hotels and other accommodation options are pretty vocal about how much effort they make to conserve energy. Look for those who use energy-efficient appliances, lighting, windows, water fixtures, and anything else related to water or electricity.
2. Recyclables & Organics
With all the amenities hotels are known to offer, there are plenty of opportunities for more eco-friendly alternatives. Everything from bottled water to shampoo containers can produce tons of waste when all added up. Some hotels have opted for recyclable or even bio-degradable materials for many of their amenities, which is definitely an improvement.
In addition, organic alternatives of all are a must. This extends to everything from the food they offer to the products they use to clean the rooms. The more organic products they support the better. It's not only safer for the environment, but it also ensures minimal exposure to potentially dangerous chemicals. Organic food is always a good choice, but also keep an eye open for places that offer organic toiletries, cleaning agents, or even organic wall paints.
3. Location Specifics
The circumstances of a hotel's location can make a huge difference when you factor in things like distance and transportation. Generally speaking, any option that limits the use of fossil fuels to as little as possible is a better option. If you can get wherever you need to on foot from your accommodations, you can reduce your carbon footprint immensely. Also, be sure to check out what kinds of public transportation is available nearby.
Looking for Sustainable Extended Stay in Toronto?
At Mary-am, we're proud to say our James Cooper Mansion in Toronto has sustainable initiatives without sacrificing luxury or comfort. Our extended-stay furnished apartments offer Energy Star appliances and lighting, low volatile organic carpets and paint, as well as organic bath amenities. Best of all, Mary-am's Maple Leaf Square features a PATH connection, meaning you're connected to the largest underground shopping centre in the world. Enjoy premier shopping without ever stepping a foot outdoors or raising your carbon footprint driving to your shopping destination.