These 7 Spas in Downtown Toronto Will Reawaken Your Winter Spirit
December 9, 2019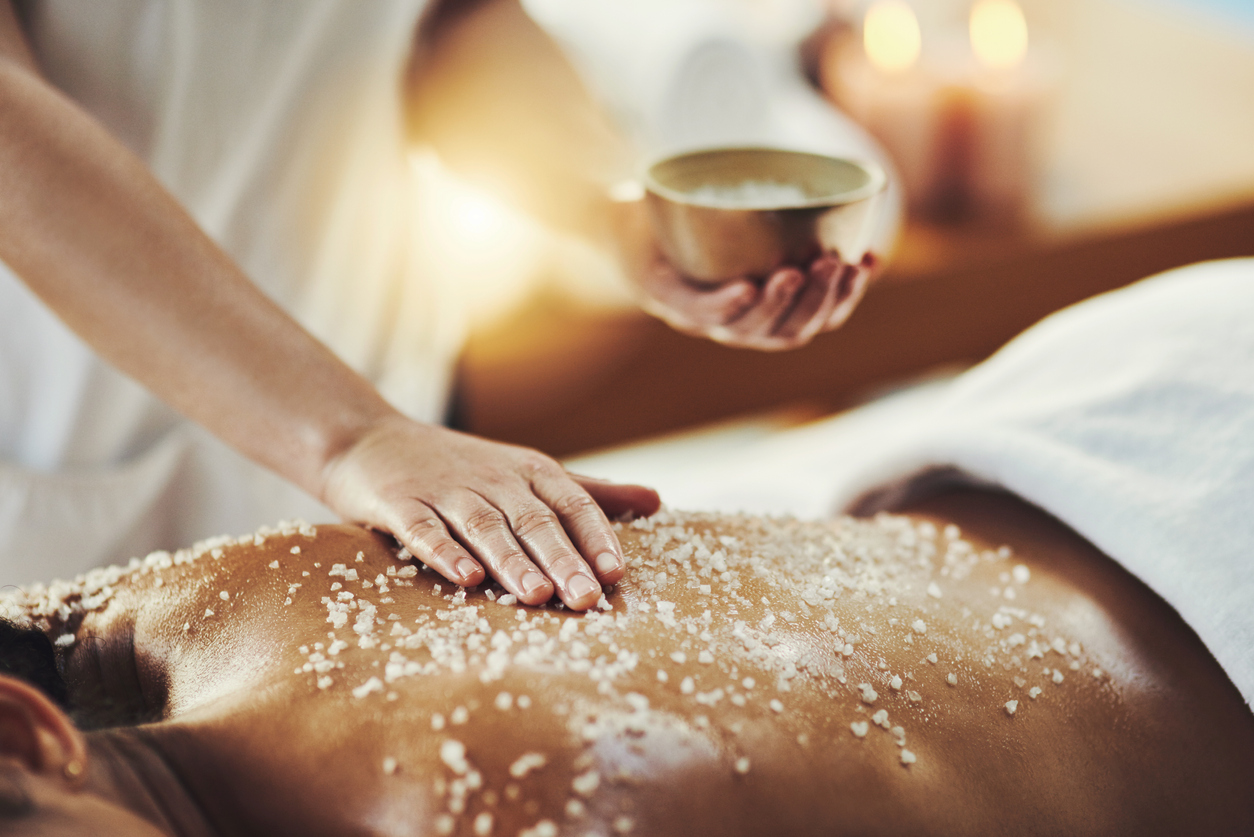 When you're on an extended trip, it's more important than ever to get some personal time in. What better way to refresh and revitalize your spirit than visiting some spas.
You're in luck if you happen to be staying in Toronto this winter. Indeed, downtown Toronto has some of the most relaxing spas around, treating you to an upscale personalized service just a few doors down from your Mary-am furnished apartment. Check out some of our favourites below!
Hammam Spa
Hammam Spa is known for its signature Turkish Bath and rhassoul clay treatments. You can also get luxury manicures and pedicures as well as medical facials at Hammam. The spa serves sweet treats such as baklava and Turkish delight to cap off your visit.
If you're staying with Mary-am at Element, you'll find Hammam Spa just down the street.
Body Blitz Spa
Relax in the welcoming waters of Body Blitz Spa. The spas provides therapeutic treatment with a warm Dead Sea salt pool and a hot Epsom salt pool, with a cold plunge pool to finish off your experience. Then, soothe your skin with the menu of body scrubs, muds and glows on offer.
Don't miss Body Blitz Spa if you're staying at The Icon, a Mary-am location close to their East facility.
H20 Float Spa
Float your way to bliss at H20 Float Spa. Here, the water is saturated with Epsom salt, becoming so buoyant that floating is effortless. Their closed pods feature optional underwater lighting and soothing music. Visit with a friend and enjoy tandem floating with their luxurious open pods.
H20 Float Spa is a short drive away from James Cooper Mansion.
Elmwood Spa
Need a day to yourself? Take a trip to Elmwood Spa and enjoy a full day or half-day retreat. Over the course of several relaxing hours, indulge in water therapy, Swedish massage, manicures and pedicures, and even a three-course lunch. Further, there's even specialized service for moms-to-be.
Stay in a furnished Mary-am suite at University Plaza and you'll be a hop, skip and a jump away from relaxing at Elmwood Spa.
Dew Sweat House
Sweat out your stress with Dew Sweat House using the latest technology to relax and soothe. Their FAR infrared blankets warm you up with deeply penetrating energy designed to promote cell detoxification. Then, after your session, enjoy tea, fruit, and music in their cool-down lounge.
Travellers with Mary-am interested in visiting the Dew Sweat House should be sure to pick nearby Yorkville Residences or James Cooper Mansion for their extended stay.
Majesty's Pleasure
Polish your image at Majesty's Pleasure, offering the best manis in town. This spa combines top of the line manicures and pedicures with relaxing hand, leg and foot massages to help you look and feel your best. While you're at it, get your brows shaped and your lashes lifted with their expert aestheticians. They even offer full body scrubs and massages.
Majesty's Pleasure has two locations, one near Yorkville Residences and the other close by Three Hundred Front Street West.
Sweetgrass Spa
There's something for everyone at Sweetgrass Spa. Rejuvenate with their unique gold leaf facial for a luxurious glow-up. Indeed, try a full spa package with Swedish massage, a mani and pedi, and a lunch with a glass of wine. You can even learn new makeup techniques and what shades suit your features by booking an instructional makeup lesson.
Sweetgrass Spa is just a short drive north from Maple Leaf Square.
Find More Spas in Downtown Toronto
Downtown Toronto has everything a traveller needs to enjoy an extended stay to the fullest. Book your Mary-am location today and discover great spas down the block to make your visit to Toronto a memorable one.