Top 3 Etiquette Tips for Foreign Business Workers in Canada
February 20, 2020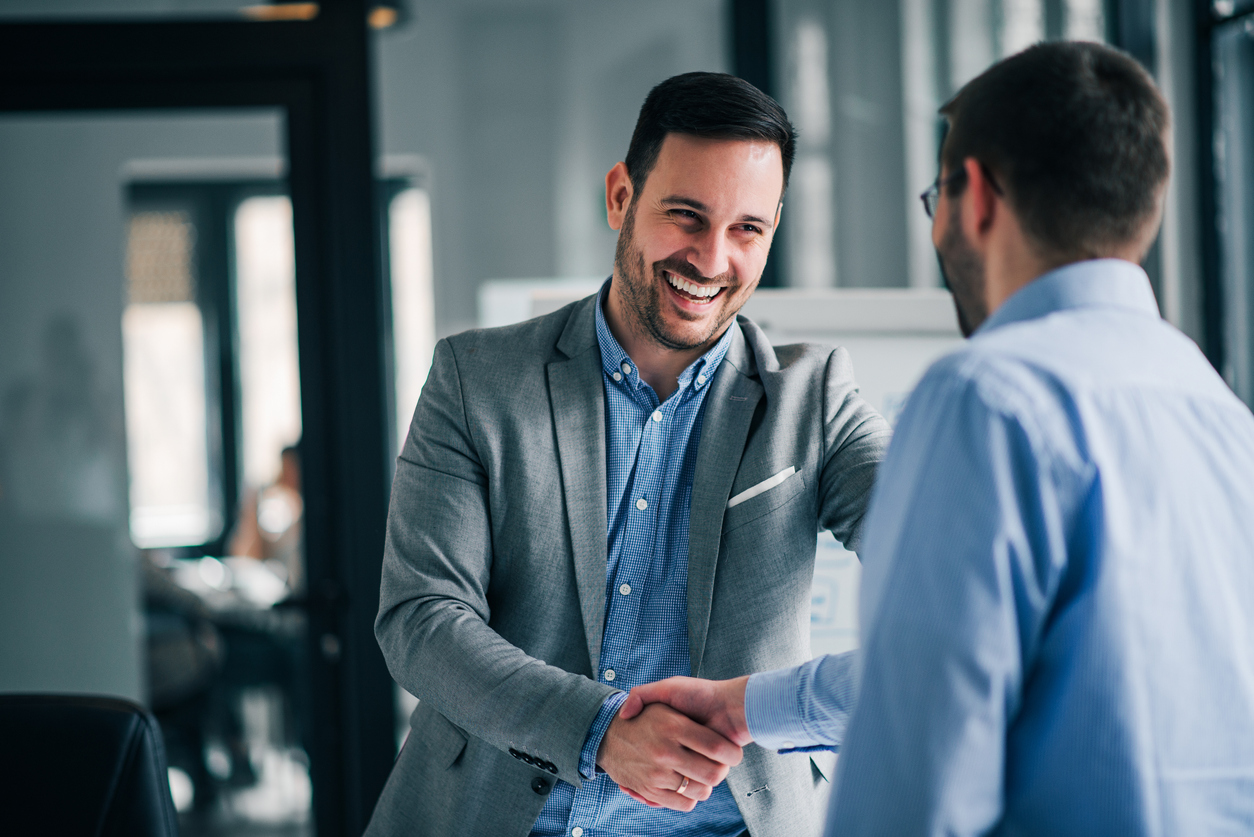 Traveling to a new country is an exciting and sometimes nerve-wracking adventure, especially for an extended business stay. Not only are you learning a new city, but professionals have the pressure of learning proper etiquette. Communications (both verbal and non-verbal), attire, and social interaction in formal and informal settings are key when it comes to making lasting connections.
Don't book your return flight just yet! Canadians are among the friendliest people you'll ever meet. Thus, there's no need to be afraid of learning a new workplace culture. Mary-am Suites is here to welcome our corporate housing guests with Top 3 Etiquette Tips for a Successful Stay.
1.) Dress to Impress
Proper business attire conveys a strong message. Clothing that exudes confidence and professionalism can help us feel empowered to take charge, ask questions, and speak up at important meetings. If you're a foreign business worker in Canada, take a moment to research the atmosphere of the company. A quick glance at the company's website can offer clues as to the level of dress.
For example, are you primarily working in an office and will you have frequent, client-facing duties? Are you employed seasonally with lots of hours spent outdoors? Knowing what to expect beforehand is a great way to beat first day jitters.
In general, a good rule of thumb is to maintain a formal appearance until you've settled into your new role and had the chance to observe your colleague's attire. Canadians typically adhere to a conservative standard for the office, so steer clear of jeans, shorts, and revealing garments that are better suited for a weekend out. The most common dress code in Canada is what is widely known as "business casual". This generally means nice or smart clothing, though not necessarily a full suit and tie. Putting your best foot — and outfit — forward allows you to dress down later on if you observe the environment falls more on the relaxed side of the fashion spectrum.
2.) Communicate, Collaborate, Connect
Many international workers are hesitant to bridge the language barrier when it comes to workplace communications etiquette. While having a basic grasp of English is certainly beneficial, you'll be relieved that Canada is highly diverse. Toronto is the most linguistically diverse city in Canada, with over 200 languages commonly spoken and 45% of residents whose native tongue is not English or French. This means you're very likely to run into a few native speakers of other languages at the office or out and about. The rich, welcoming community can make even a short term stay feel like home.
A few tips to keep in mind include prioritizing respect, manners, and maintaining directness and purpose. First names are typically used in the workplace. Further, it's a good idea to always offer a friendly "good morning" and "have a nice day".
Canadians are a highly polite society, so don't be surprise if you often hear your colleagues apologizing to one another! While other cultures may be more reserved when it comes to saying "sorry", Canadians often acknowledge any small infraction. 
3.) Mastering Non-Verbal Communication
It's often what we don't say that communicates the most about our professional presence. Body language is a highly important component of being successful in the workplace. Positive mannerisms include maintaining eye contact, smiling, and shaking hands when meeting someone new like a boss, colleague, or client.
Canadians are very appreciative of personal space. Strive to maintain around 2 feet (or an arm's length) of space between yourself and the other person. This allows the other person to feel comfortable and at ease.
Find More Etiquette Tips for Foreign Business Workers in Canada
To learn more about what to expect, check out the Canadian Welcome Centre or reach out to Mary-Am Suites. As Toronto's most preferred extended stay provider, we're happy to welcome new guests to our amazing country.