Dog-Friendly Living in Toronto: Top 3 Tips For an Extended Stay With Fido
January 20, 2020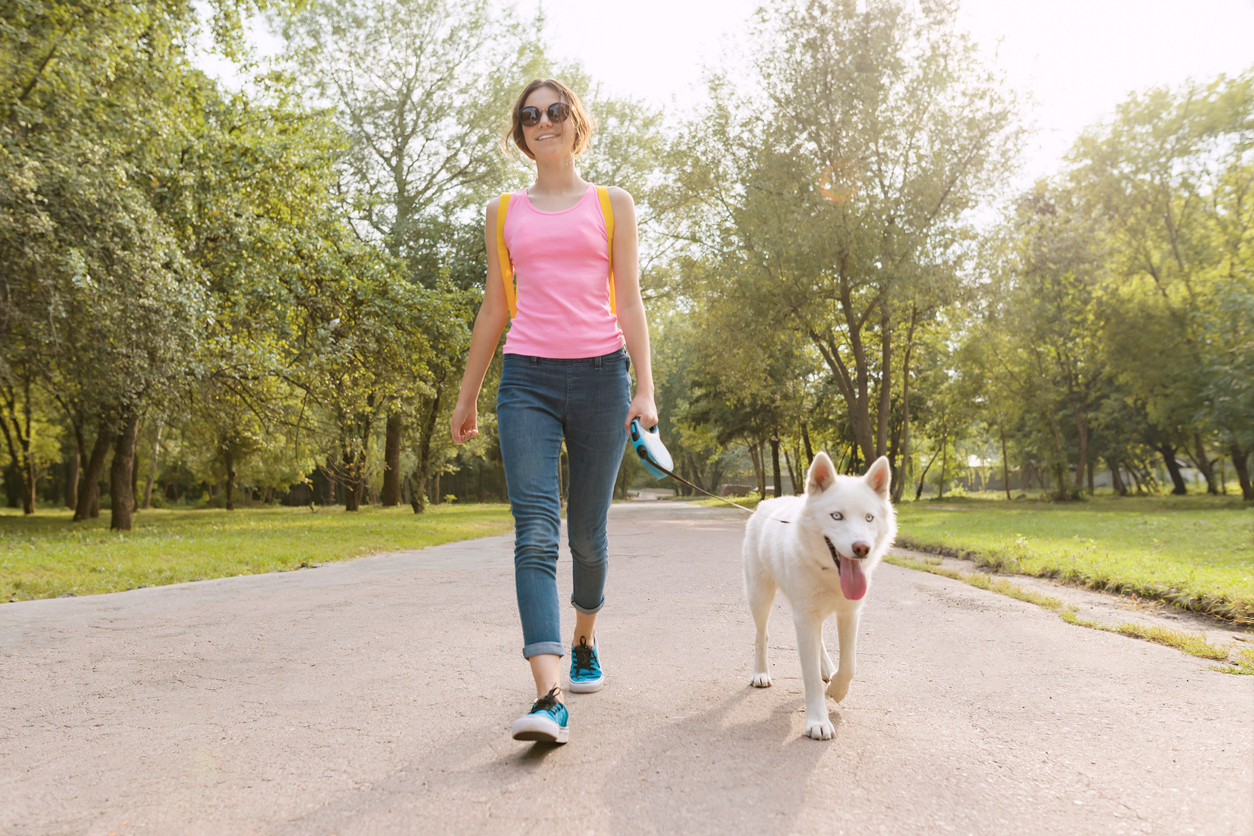 For many pet owners, the idea of travel conjures up images of stress and anxiety for their furry friends. The reality of our busy lives is that travel is often necessary for business, medical stays, and leisure. Dog owners are faced with finding dog-friendly short term rentals that are comfortable enough for them and their furbaby.
At Mary-am Suites, we believe an extended stay in Toronto need not be stressful! That's why we're committed to providing luxury accommodations for both two-legged and four-legged guests. Check out these top 3 canine approved tips for making your time in Canada pawsitively fabulous.
1.) No Place Like Home
To your dog, home is wherever you are! Ease them into the transition to a new place by bringing a few items from home. If you're packing light, be sure to make a checklist for your best furry friend as well. A favorite blanket, an old hoodie or pillow your pet enjoys sleeping on, and a few soft, cuddle toys are perfect for bringing familiar scents along with you.
Next, pack their favorite ball, ropes, and chews for playtime. Try to keep consistency in mind and avoid buying items such as bowls, leashes, and beds. Your pup has had enough change to deal with! If possible, pack most of their own items from home.
2.) Get Out and Explore
Having a furry friend around can make the transition to a new place a little less lonely. Whether you're visiting for a month or six, make time to visit the neighborhood parks. Toronto is home to many outdoor recreation areas that range from dog-friendly trails to canine approved picnic areas.
There are several parks in close proximity to Mary-am's communities. Dog parks near downtown Toronto include Allan Garden's and Power Street off-leash dog parks. Midtown is home to Cedarville and Sherwood Parks, while Markham's most popular dog parks include Miller Avenue and Huntington.
A short drive will lead you and your best friend to a myriad of hiking trails, many of which are dog-friendly. Resources like Rover and Bring Fido can be an excellent tool for accessing trail rules regarding leash laws and usage, as well as locating the best rated dog-friendly hikes in Ontario.
3.) While You Were Out
Life would be much simpler if we could spend all day adventuring with our canine companions. Unfortunately, work and life commitments mean your dog will spend some time on their own during your extended stay. There are many useful ways to manage separation anxiety in dogs, especially when moving to a new environment.
Try and maintain the same routine in terms of following a feeding, walking, and playtime schedule. This will help your pet to settle in and understand that you're coming back. Don't make a big deal out of arrivals and departures. It may be beneficial to keep your dog crated or confined to a room with a few of his favorite toys during the first few weeks while you're out.
Petsitting and dog walking services are also a good resource for pet owners. As you begin to explore the community, you'll find that Toronto is very dog-friendly and home to many other busy dog owners. Get involved in a hiking group with other dog lovers who may be willing to swap petsitting and dog walking services.
Learn More About Dog-Friendly Living in Toronto
When it's time for the big move, plan ahead for your trip. If you're driving, make sure your dog is secured and be prepared to make several rest stops. Flying with pets can be an adventure! Be sure to research airline policy in advance so you can plan ahead for your pet's comfort.
Last but not least, search by pet-friendly communities to find your perfect home away from home at Mary-am! Need some help finding the place for you and your best furry friend? Contact our experts for more tips on extended stays with your companion.