8 Important Tips For When You're in Between Moves
August 3, 2018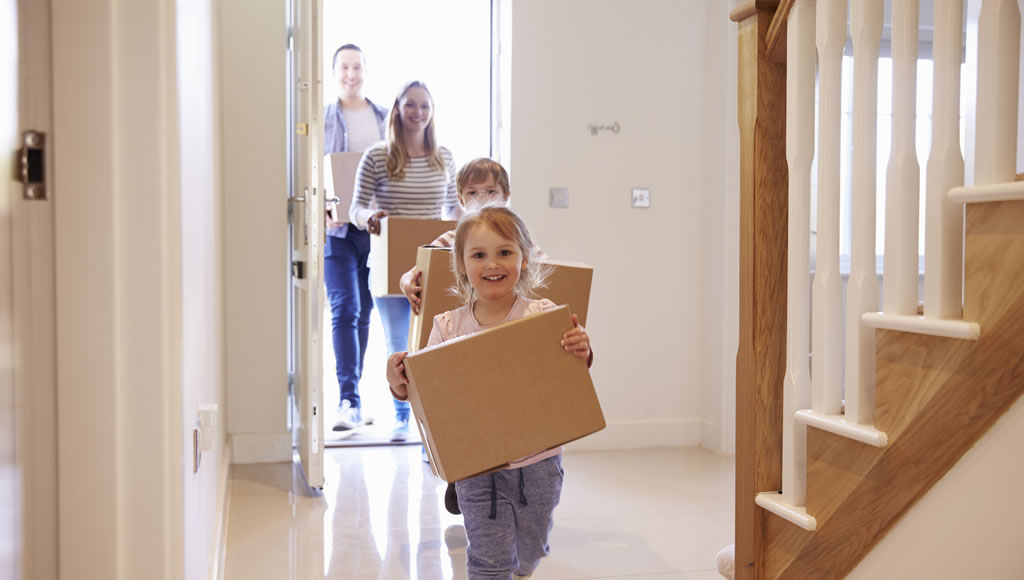 There's a lot to consider when you find yourself (and your family) stuck in between homes due to a delayed closing. This can be even more of a hassle if you don't have a place to crash during the time in between. Thankfully, there are now a number of options when it comes to finding temporary housing during this awkward period, but the process can be overwhelming. Don't fret; we've gathered all the important details to consider when choosing your short-term home so you can make the best decision for you and your family.
---
Consider Short Term Rentals Over Extended Stay Apartments
While extended stay hotels may seem like the obvious choice, it's important not to overlook the advantages of choosing a short-term rental when you find yourself in between homes. Short term rentals offer full-sized furnished apartments instead of the smaller standard hotel room, and while you may luck out with a kitchenette in your hotel suite, short-term rentals offer fully-equipped kitchens with full-sized appliances. Not only will this save you a ton of money on dining out, but instead of paying for hotel laundry service, you'll have access to in-suite washer and dryers with short-term rentals. Short term apartments also showcase luxurious features like hardwood floors, granite countertops, and nine-foot ceilings, giving you a much more comfortable stay for the equivalent or lower of price than a hotel room.
Size Matters
While a one-bedroom apartment may be suitable for a family of two or three, larger families can easily find themselves flustered when trying to live in a small space. It's always important to consider the amount of space or number of bedrooms you need to make your transition into a short-term rental as smooth as possible. To ease the tension, you may prefer to choose a bachelor suite or family suite that includes two or more bedrooms. If you're on a budget, requesting a sofa-bed in the living room won't make your room any bigger, but you'll have more sleeping space without burdening your bank account. When choosing a short-term rental though, it's best to check your options. Mary-am Suites offers a variety of accommodations including bachelor, 1 bedroom, 2 bedroom, and 2 bedroom + den suites, as well homes with a sofa-bed that's perfect and spacious enough for families of any size.
Make Sure You're Temporary Home is Family Friendly
If you're a family with kids, it will be hard to move without the essentials. Your list may be longer than others but short-term rentals can be the easy solution to getting everything you need without hassle. Before booking, ensure your short-term rental provider offers necessities like cribs, high-chairs, playpens and safety features so you won't need to lug it with you (or worse, buy them once you're in emergency-mode). Mary-am Suites will work with your family to provide furnished apartments with your kids in mind. Whether you have one or several children, our family-friendly living environments will help to make the moving process all the easier.
A Solution for Your Belongings
Before you book a temporary home, you may be wondering what to do with all of your belongings. While you can bring your belongings to your rental, it may not be feasible to lug that dresser or sofa into your temporary home. If your items are in limbo, consider using a storage service – they provide a variety of storage possibilities from bins to large rooms, and will take a lot of the pressure off your shoulders. Mary-am Suites also offer locker spaces with your rental, and while it won't be big enough to store all your furniture, it's a great option for storing anything that you may need regular access to.
Flexibility Helps
We understand being particular about location and amenities when choosing your forever home, but when choosing a place for a short while, a bit of compromising will make your search much easier. If you're finding it hard to pinpoint a short-term rental in your immediate search area, try expanding your search to include nearby neighbourhoods that still make it easy to get on with your daily tasks. Mary-am Suites furnished apartments are located along subway and bus lines, with easy access to transportation and highways. Our locations have walking scores of 90-100, making it easy to reach any corner of the city.
Determine the Length of Your Stay
Determining the length of your stay is a huge deciding factor when selecting a temporary housing option. Your choices for a one month stay can be very different versus a three-month stay or a six-month stay. The total price of some of your short-term rental choices may be more expensive the longer you require the apartment, but that doesn't mean it won't save you money in the long run. The longer your stay, the lower your daily rate will usually be, but this becomes trickier when you don't have a specific check-out date. In this case, be sure to choose the option that gives you flexibility with your check-out, and allows you to extend as needed. This will take some of the worries out of planning when things are uncertain. Mary-am Suites can save you up to $3000 with a long-term discount starting at stays of 3 months, and when it comes to moving, every bit counts.
Don't Forget Your Pets!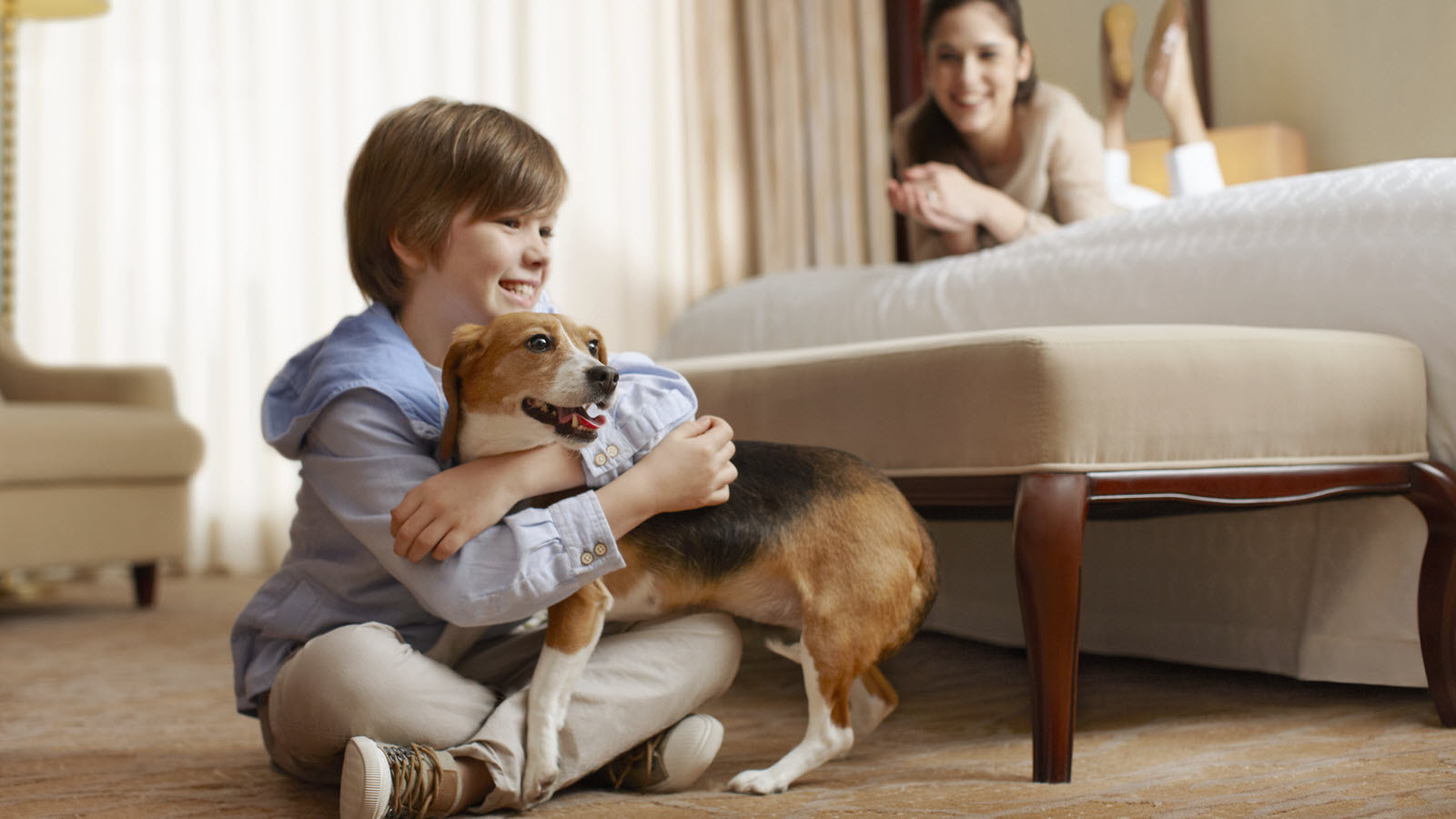 It's important to take your pets into account at the beginning of your search. Some rentals don't provide services for pets and you wouldn't want to be left scrambling for a last-minute solution. If you don't have a temporary pet-sitter during your home rental period, you'll want to make sure your hotel or short-term rental provider is pet-friendly. Mary-am Suites wants to make sure your pets are taken care of during this process, so be sure to contact a representative to find out which suites are pet-friendly.
Know All Your Costs (and Fees!)
You'll want to do a bit of research when it comes to planning your temporary housing budget. While many providers advertise a monthly price, parking, utilities, housekeeping and general repairs can also be added to your final bill without warning. To avoid any surprises, be sure to ask about any extra costs that will be incurred during your stay. At Mary-am Suites, housekeeping, utilities, maintenance, amenities, telephone, cable and internet costs are all included in your rental, with no hidden fees to fuss about. Parking is also included at the North York, Thornhill and Markham Mary-am Suites locations for your convenience.
It's best to start early when it comes to planning for a short-term rental. There's a bit of work that goes into the process, but taking the time to plan ahead will save you a lot of frustrations and scrambling in the long run. Aim to start the process at least a couple of months ahead of your move, as you'll be sure to find all the information you need beforehand. Contact Mary-am Suites at (416) 850-6666 and we'll work with you to find your perfect temporary home that meets all your needs.