Discover Toronto's Cultural Treasures at the Royal Ontario Museum Art Gallery
December 19, 2019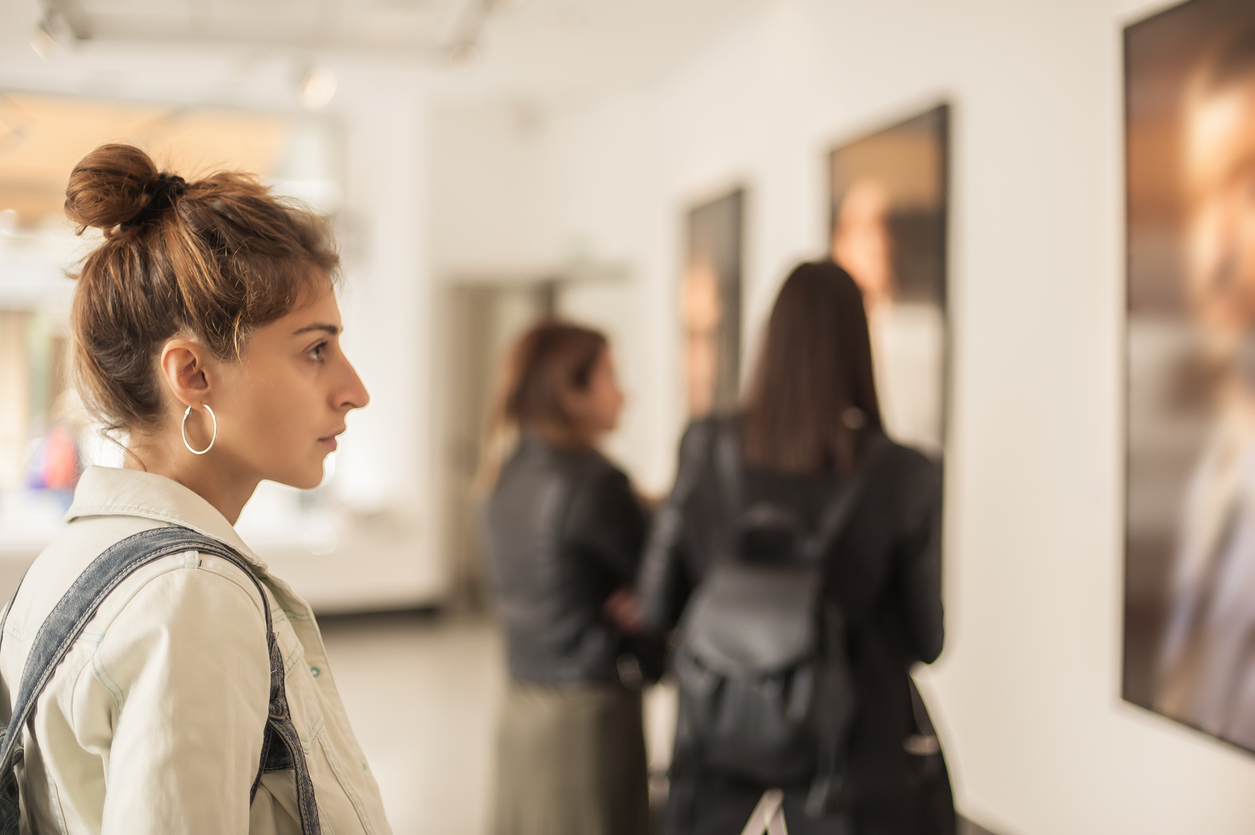 Experiencing new cultures through an art gallery is a must for extended stay visitors. Whether you're traveling for leisure or business, taking in the rich history of an area is the quickest way to feel right at home — all within a short walk from your fully furnished Toronto apartment.
Ontario's thriving arts scene won't disappoint. From sprawling street art to artisan bottle labels on the best craft brews around, there's a lot to take in when it comes to planning the ultimate "art walk" across the region. Start your journey at the Royal Ontario Museum Art Gallery. Discovering the rich treasures at ROM sets the stage for an incredible adventure for art lovers and culture trip enthusiasts. 
Mary-am has the scoop on current and upcoming exhibits as well as gallery favorites that can't be missed.
The Best of the Royal Ontario Museum Art Gallery
The Royal Ontario Museum challenges guests to forget everything they know about art galleries. Built in 1914, this innovative fixture is full of daring, contemporary work alongside classical pieces from around the globe. A celebration of diversity graces the halls of this stunning building, as well as various mixed-media installations. There's something for everyone at ROM! Get a preview before you go and plan your visit.
October Exhibits
October has brought about some spooky new collections that are sure to delight visitors of all ages. Current exhibits include Kirk Hammett's collection of classic, art noir tributes to horror and sci-fi of a bygone era as well as "Bloodsuckers: Legends to Leeches" which offers a scientific and mythological look at vampires. Hammett's installation runs until January 5th, while the vampires will be haunting ROM until March.
Bronze Age and Art Deco
Take a trip back in time with unique pottery and artwork of the Bronze Age to the Hellenistic Era. Guests will be treated to an in-depth learning experience that relates to the economic and social influences of First Peoples' art and culture. There's also an Art Deco era installation for those who feel most inspired by contemporary work.
Africa, the Americas, and Asia-Pacific
ROM's main floor also features the Philosopher's Walk Building where visitors can explore Canada's largest collection of art from China, Korea, and Japan. The Bishop White Gallery of Chinese Temple Art is a must see!
Next, stop on our tour of the globe is the Shreyas and Mina Ajmera Gallery of Africa, The Americas, and Asia-Pacific which honors the rich diversity of craft. From there, it's a short walk to explore the wonders of ancient Rome and Egypt.
Dinosaurs
Don't miss the James and Louise Temerty Galleries of the Age of Dinosaurs!
Night Life
Looking for some Ontario nightlife? Check out ROM's Friday Night Live. This adults-only event is held every week and celebrates an evening of art alongside foodie-approved eats, beverages, and live music.
Upcoming Exhibits, Events, and More!
When enjoying an extended stay in Toronto, residents want to feel like they're a part of the community. Whether your visit is for one month or six, joining the regulars at ROM is a great way to connect, meet new friends, and learn more about the arts and culture scene. Rotating exhibits and monthly events means there's always something new and exciting.
Spring highlights include Winnie-the-Pooh: Exploring a Classic, a whimsical look at the creative partnership between author A.A. Milne and illustrator E.H. Shepard, and Egyptian Mummies: Ancient Lives, New Discoveries.
ROM features an expansive schedule of programs for adults and children. Budget savvy families will love 3rd Tuesday Nights when on the hunt of free family fun in the Toronto area. Rotating programs also include art walks and guest lecturers. Don't miss ROM's New Years' Eve bash! This party is a must for those 21 and over.
Learn More About the Royal Ontario Museum Art Gallery
When it's time to plan your Toronto adventure, Mary-am's Yorkville Residences are the perfect luxury suites for art enthusiasts to enjoy all that nearby Royal Ontario Museum has to offer.