4 Little-Known Benefits of Living in a Smart Building
January 13, 2020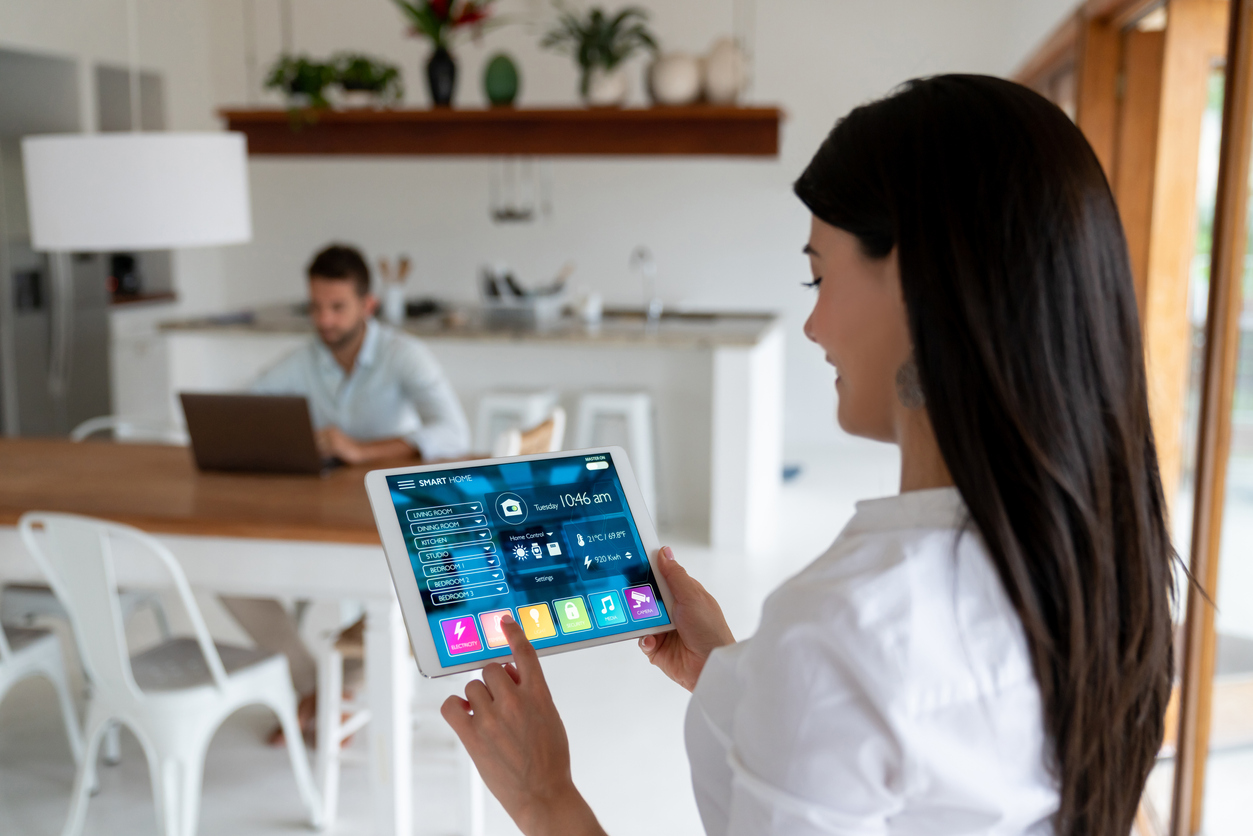 The future is now at Mary-am Suites with innovative, smart building technology combining luxury living and eco-friendly solutions. Extended stay guests in the Toronto area now have the option of enjoying a smarter way of living.
So what exactly is a smart building? Think of intelligence by design. Smart buildings optimize energy usage to minimize the impact. Automation and digital monitoring allow for sophisticated analysis of data, temperature-controlled interiors, enhanced security and fire suppression systems, and overall cleaner, greener energy usage designed to cut waste. 
When it comes to feeling safe and comfortable in your home, automation and centralized systems are key. Discover 4 little-known benefits of living in a smart building.
1.) Sustainability
More and more renters are opting to go green. Sustainable housing in the Toronto area offers an affordable, conveniently located alternative for short term rentals and furnished apartments. Smart systems are energy efficient. Innovative sensors allow for enhanced monitoring solutions to better regulate temperature without wasting resources. Sensors can pick up on anything from water leaks to electricity malfunctions, as well as provide automated heating and cooling.
Smart buildings make the addition of new technologies, such as solar-powered systems, possible. Many feature hybrid models that utilize alternative energy solutions alongside more traditional systems, while others are fully "green" and totally sustainable. Supporting sustainability is a great way to ensure your short term stay has a long term impact.
2.) Affordability
Not only are smart buildings the ticket to a sustainable future, but going green can actually be good for your wallet as well. Sophisticated home monitoring systems allow for easy data analysis and early problem detection. This means never worrying about energy waste again. Comprehensive data collection flags appliances that are faulty or in need of replacement before they become a burden on energy resources.
Whether it's a water leak or a refrigerator that's overworking your electricity bill, energy-efficient technology identifies problems and provides solutions that save you money.
3.) Reliability
A smart building fits like a favorite warm blanket! Automated temperature controls maximize comfort alongside efficiency. Toronto's beautiful four seasons are one of the many things residents love about the community. However, rapid temperature shifts can leave the interior of your home feeling drafty one minute and sweltering the next.
Welcome the modern, clean design of automated systems that ensure you're always comfortable no matter the season. Smart buildings are especially beneficial for medical stays and allow guests the luxury of a consistent, pleasant environment. Indeed, you can depend on cutting edge technology to provide adequate ventilation, lighting, heating, cooling, and so much more.
4.) Security
Safety is key when it comes to feeling at home wherever you are. The beauty of modern innovation allows for state of the art monitoring systems and 24/7 surveillance. From motion sensors to internet network protection, smart systems are designed with a residents' first mindset. Thus, protecting every aspect of your new home.
Predictive maintenance allows systems to detect the smallest items in need of repair or replacement. For example, they maintain broken air conditioning units. Larger security issues are streamlined through smart systems designed to detect smoke, carbon monoxide, and intruders. This gives guests peace of mind alongside residential efficiency.
Find More Benefits of Living in a Smart Building
Leap into the future with innovative AI technology from the comfort of your own home. Mary-am's Maple Leaf Square residences feature energy-efficient, smart building technology, including computer-controlled building access and 24-hour concierge and on-site security personnel.
Ready to begin your next big adventure? Contact our friendly staff today to get started!